Wherever I may roam.
Two things stick in my mind from 1991.
1.Miguel Indurain on TV winning the ITT on July 13. The commentator remarked his resting heart rate was 34bpm.
2. The Black Album. Exactly one month later. August 13.
Life is beautiful.
One of the many things I do is tailor classic bikes to clients need. From the selection of frames listed here and many unlisted gems I keep under wraps, combined with only (my) mint or NOS groupsets from Campagnolo and Shimano, you can have your own classic race bike/sunday rider/daily driver.
Most recent bike to roll out: MG's Concorde Aquila
Though PDM was a Dutch based team, the Concorde marque is Italian as prosciutto on melon. Out of the Ciocc factory, frames by the Concorde, Conti and Paganini name are all works of Pellizoli. All of them featuring the same cutout feature in the bottom bracket shell - just one of the signature touches. In the same way Dario Pegoretti built for Pinarello and subsequently established his own name, so too is Giovanni at the ripe old age of 69 years young.
Back to MG's new ride
20 emails later, and an hour on the phone discussing the pros and cons of bar selection, gruppo and saddles - she is ready to go.
The Aquila (Italian for Eagle) was the top of the line offering in 1991. SLX frame and fork, neat internal routing of brake AND gear cabling. Concorde pantographed brake bridge, fork crown, head tube lugs and Columbus embossed head tube.
Equipped with Campagnolo 8 speed Chorus from 1991 - the exception being Record 1st generation ergopowers which came about in 1992.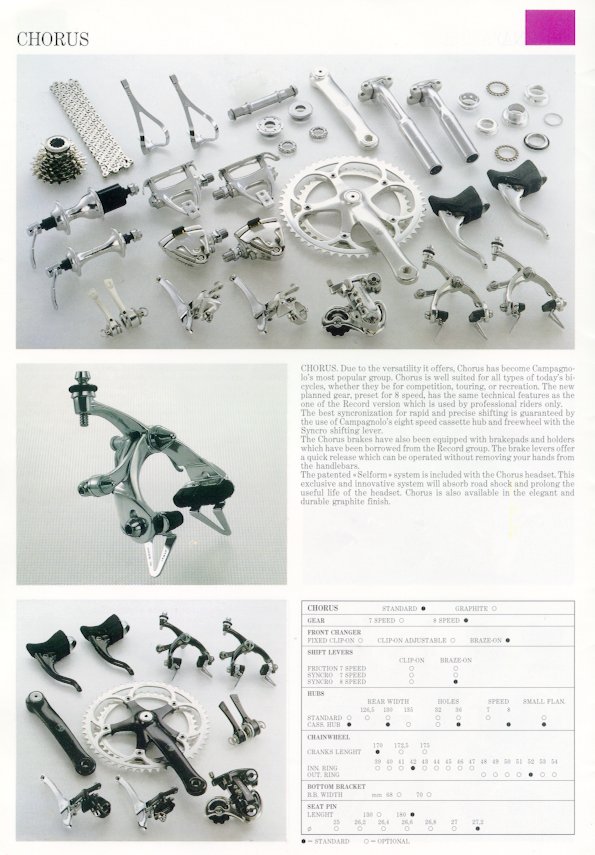 Chorus may well be the 2nd tier gruppo - but I'd argue that it's nicer than the Record of the day. The Monoplanar design brakes were lighter, sleeker, and functioned better than Delta's - as easy on the eye as they may be.
Cinelli 1A stem 120mm, Cinelli Campione del Mondo bars, Fizik leather bar tape, ORIGINAL Rolls saddle.
If you measure a bike by its weight then this is not for you. The Aquila tip's the scales at 9.9kg which is more or less what all bikes of the era weigh. Mostly attributed to the SLX frame and forks which are 3.2kg alone.
The Chorus 36's laved to Mavic Open Pros naturally handbuilt by Shifterbikes.
Ready to be shipped interstate to it's new home.
Chrome Tapes.
PDM
Gert Jan Theunisse. Rode for PDM, but did you know about his moonlighting onstage for Iron Maiden?
Scrolling through the abyss of good images for PDM is this beauty of Uncle Phil riding THE bike on display at
Shifterbikes
.

Uncle Phil: Hey Sean, let me catch my breath for a second will ya.
Uncle Sean: Tog go bog e!