Without fail I'd open the box these lay in, gaze and a smile would always appear.
Campagnolo C Record
Though this component design for both road and track was available for only a short period of time, few items are more highly prized. In fact the entire C Record ensemble was an amazing blend of form and function. Hats off to whoever was the designer at the time.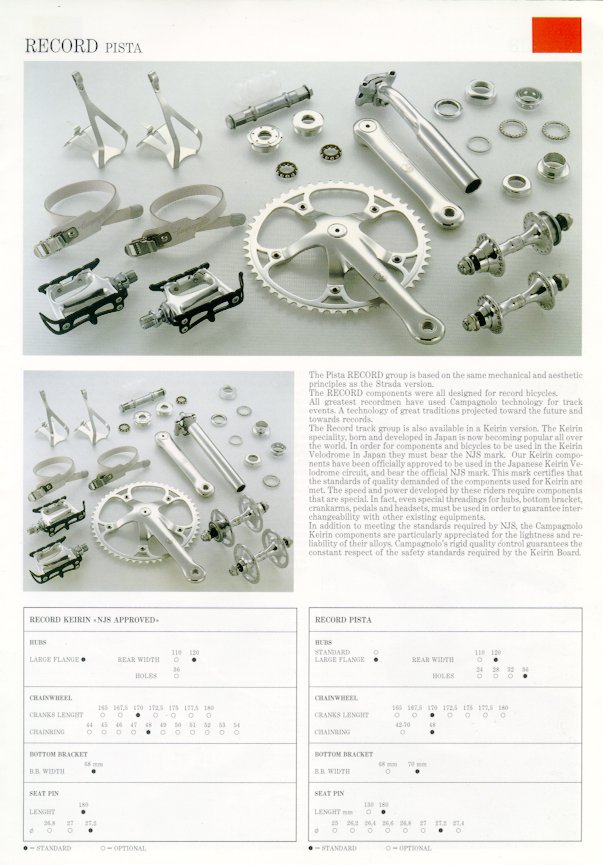 I'm slowing getting around to listing spare parts for projects like these, cranks, shifters, brakes, bottom brackets, headsets, saddle, whole box and dice.
Super Record for those L'Eroica inspired projects, C Record and even some more 'modern' components. Lurk here.
Here's what a NOS pair looks like - and sorry to say they sold faster than bottled water at a One Direction concert.