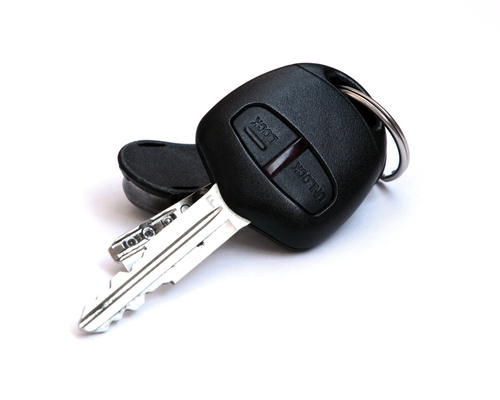 A younger me would have...
If you haven't already heard the urban legend you might as well here it first hand.
In 2003 here in Melburn, 3 people rode track bikes on the street. Myself, Gonz and Ronasaur.
I had only the one bike and rode it everywhere, including the Hell Ride which to this day is a feat that wisely hasn't been repeated - definitely not brakeless.
I'd returned home from 2 years in London working as a bike courier. Figuring Melburn was too small a city to enjoy working as a bike courier I got an office job, in a call centre for a bicycle company. Turns out Shifter Dan and I went for the same job, but he wisely chose to not even attend the interview. It took me two months to figure out it wasn't for me and ended up back on the road.
In my first week on the road I was riding to work with my then girlfriend.
In the bike lane on Brunswick st we were getting honked at by a white 5 series BMW. It shouldn't matter what car it was, but the media use descriptors and imagery as such to imply something of the owner, and so am I.
Said girlfriend, who was also a track rider was giving full lip in retort to the driver. He pulled over in front of us, got out of his vehicle and started to threaten us. I told him to get back in the car and continue and after an exchange of threatening words, he did.
The girlfriend turned left and I continued along Brunswick st (north) only to find my new friend had something else to tell me. The driver was swerving into me with his BMW, with window down threatening to run me off the road and I kept mentioning what a 'tough guy' he was using 1000kg against 10. Eventually he sped off into the distance and got the red light at Victoria Parade.
I rolled alongside the drivers window and threw petrol on the fire, I can admit that. I could have let it go, but this guy had used his car as a weapon and that just isn't a fair fight.
I watched the pedestrian light turn from green to flicking red. I knew I had about 10 seconds to make my move.
I took the gun right of his hand. I removed the keys from the ignition and had my arm almost out of the car when he grabbed it and bit my arm. I whipped it free and quicker than Sir Chris Hoy I was on my bike and gone - keys in hand.
Few bike couriers in the city knew me, but within an hour I was getting a lot of looks from them. Turns out my new friend didn't have spare keys and was stranded in his BMW, blocking traffic into the city. He was calling every courier company in the city asking about a courier on a black bike with E.T. on the handlebars.
One of the couriers in the city who did know me said my friend was running around the streets looking for me and threatening any courier he could find. Turns out his keys included the keys to the safe of a handful of 7-Elevens in the CBD.
At about 11am I had a job taking me out Albert st and sure enough, the BMW was still there, and police were now diverting traffic around the car.
It was time to give the keys back, well maybe after I'd had some lunch. At 12.40pm I went into the Flinders Street Police station and spoke with the constable about an altercation I had that morning with a motorist.
'You're the courier!' he exclaimed.
The driver was threatening to press charges, and I said any charge he would make I would have equal grounds in defence.
I never heard anything more of it.
6 months later I saw my 'new' friend in the street. I was sitting at 200 Queen eating lunch.
He walked in a straight line towards me and I stood up. He got to within 4 metres and extended his hand. A hand of apology. He apologised profusely for his actions. He was so distressed and wound up with work, his life, sh1t in general that he had vented it out my girlfriend and I. He said he had no right to use his car as a weapon, and that he was embarrased by his actions. I too apologised for taking it too far, but he had pushed me and I wanted to teach him a lesson. We chatted for a few minutes and finally parted with smiles and a firm handshake.
This was nearly 10 years ago. Would I do the same again? Probably not. Would I advise anyone repeat my actions, definitely not. People carry more than just harsh language on them person these days. Guns, knives, batons. Things could get ugly and to what gain for yourself and other cyclists.
Maybe time has mellowed me, but I can't think of the last road rage incident I've had and not because I don't ride enough. It's because of the demeanour I use to all road users, whether their behaviour is wrong or right, deliberate or accidental.
I'm only one cyclist, but each cyclist is an ambassador for cycling like it or not. The way I see it, positive interactions between myself and other car users might change their attitude. Even if it's just little 'ol me, one car, truck, bus or van at a time.
It takes a big person to admit their wrong, and a bigger one to see wrong and handle it in the context of the bigger picture. Otherwise we'll be forever stuck in the Car vs Bike vs Herald Sun vs The Age war, a downward spiral in which we all get stupider.
Then Shane would really be the winner. He's the patron saint of Stupidity and has enough disciples.
Happy Friday!
Ride safe.