Welcome to the weekend.
Life is full of things which just isn't funny (@ 13:00) or at least isn't funny to joke about.
Somethings are.
Hi Campy!
When I was in Tokyo in 2009 for CMWC I caught up with bike courier grandmaster
Erik zo
.
While we were shooting the breeze he introduced me to the man behind Hi Campy. The name bears no relation to a preference for flanges - at least that I know of.
Hi Campy is the Campagnolo equivalent of the grandmaster of velospotting.
Hi Campy has documented the smallest changes in Campagnolo parts since their beginnings, and is truly obsessed.
He turned up on his De Rosa at the main race and the seat post was slammed so far that it had encroached on the pantographed 'DE ROSA' section. Rather than a fault this was the vogue of the era. Three of fingers of post extension (according to Erik Zo), which became the FIST in the 70s and 80s, and now it's a FOOT.
Three finger to you Jacques..
Merckx making a FIST of it.
Up up and away Allesandro.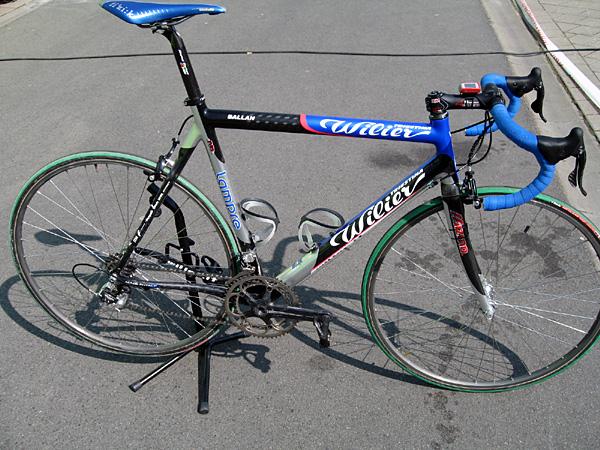 In fairness, Coppi was probably a midget, and Ballan is a giraffe, but the vogue and trend remains.
Hi Campy had dragged along a similiarly obsessed friend who was on a Toei Town bike with some equally delicious and obscure running gear. Internalised cabling from the dynamo to the lights concealed by the fenders, the single shifter cable running down the seat stay to a Campagnolo sport derailleur and narrowly spaced 4 speed, the neat cable stop loop for the rear brake around the seat bike - delightful details that make my little heart beat faster. Finished with a Mirador bell and SOEPL grips for maximum Frenchness. Everything old is new again.
Happy Friday